Barbakan Residence Old Town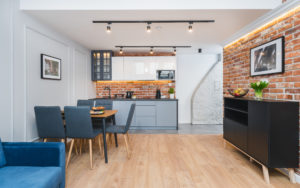 The apartments are located in a newly added part of a historic tenement house. The entire tenement house has also been thoroughly renovated and equipped with an elevator.
The interior design of the apartments refers to the nearby barbican, which was also the inspiration for the name of the object.
Equipping the apartments, we took care of the smallest details so that our guests feel cozy and comfortable here, as at home.
Available apartments: